BW Energy is a Oslo based company that was listed on Oslo Stock Exchange in February 2020.
Since our establishment in 2016, we have successfully implemented a unique, low-cost approach to the development of oil and gas projects which has generated significant value. We have a diversified portfolio of production and development assets offshore West Africa and Brazil, and currently hold majority interests in three hydrocarbon licenses in Dussafu, Gabon; Maromba, Brazil; and Kudu, Namibia.
BW Energy is committed to conducting its business safely and in an environmentally, socially and ethically responsible manner.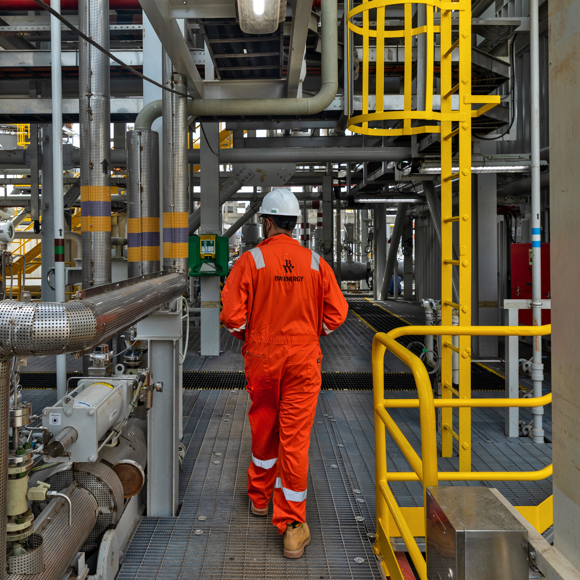 Leveraging Deep Experience in Global Offshore Operations
BW Energy has extensive experience in reservoir management, exploration, geosciences, drilling and completions, production and facility engineering, field operations, FPSO operations, government and partner relations. Using our deep E&P expertise in concert with our FPSO affiliate, BW Offshore, we develop fit-for-purpose solutions for oil & gas field development. Read more about BW Offshore and BW Group.
Work in BW Energy?
We are always on the lookout for creative, curious and talented people to help create solutions that progress the future of energy.
You will be joining a team-oriented, dynamic working environment, that offers opportunity for personal development and progression through our global organisation.
Do you want to join us?